Welcome to
Tree Solutions
Specialised Tree Surgery, Pruning, Felling & Woodchipping
We offer tree surgery and pruning for the purposes of safety, aesthetics and maintenance. Pruning trees and removing excess branches, as well as removing trees, helps to keep your property safe and ensure it looks good too. Regular maintenance of trees can prevent damage to person or property. All our pruning strictly follows the Australian Standard of Pruning of Amenity Trees (AS4373-2007).
We are
Tree Solutions
Trees can become diseased or damaged often as a result of high winds or storms and need to be removed to maintain safety and protect surrounding infrastructure. We use felling, climbing techniques and Elevated Work Platforms (EWP/ Cherry Picker) to carry out required works.
Some of
Our Services
For All Those Difficult Jobs Where Specialist Help is Needed:
Tree Selection Advice
Possibly the most important decision when purchasing or planting a tree is understanding what you are requiring, eg shade, privacy, aesthetics, fruit, wildlife habitat or food etc. We can provide advice as to what species of tree is suitable both for your needs and it's location.
Root Barriers, Root Pruning, Root Zone Care
Tree root management is often overlooked. Tree roots can cause significant problems. Our services include root barriers, root pruning and root zone care. We can help with trenching alongside pools, driveways and house slabs to prune and install impenetrable barriers, which prevents cracking and damage.
Air Spade Root Excavation
We offer air spade root excavation as a non-invasive trenching method to identify root activity. Our Air Spade operates with compressed air which is a sensitive method of identifying roots and services.
'Cobra' Cabling Arrest Systems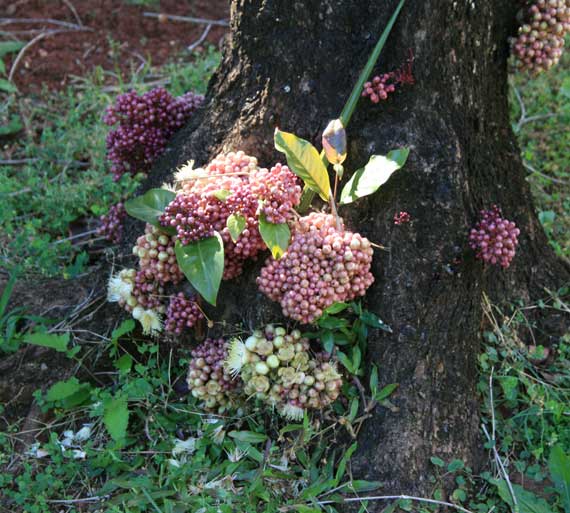 Our services include installing the Cobra system which has been designed to provide upper canopy support. The cobra system is a flexible and shock-absorbing bracing system designed to help avoid the failure of branches with weak unions or natural flaws.